Hi all,
I got to play a couple tunes and rap about First Night 2016 on the Bill Newman Show on 1400 WHMP just the other day. Monte Belmonte and Natalia Muñoz were filling in for Bill. You can check it out below (or click here). My interview starts at the 17:25 mark. But if you want to jump right to the music I perform "Come Back July" at 23:30 and our new song, "Love Is All Around You" begins at about 36:00.
Thanks to Monte, Natalia and all at WHMP/WRSI for always supporting local music, art, and everything else.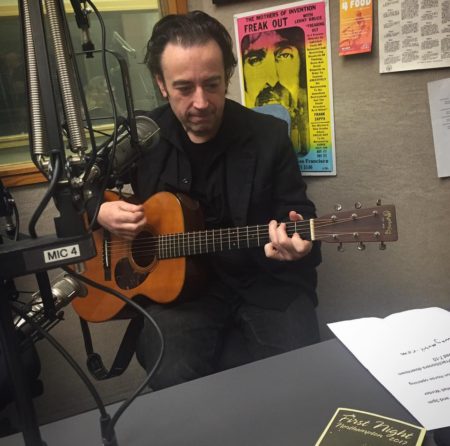 Photo: Monte Belmonte
A reminder: Colorway plays at The Parlor Room on Masonic St on First Night at 2pm and 3pm. All the info is over here on our Facebook Event page.